Pipeline Emulsification Pump
In-line Emulsifying Machine
The RHS series in-line emulsifying machines are high-performace equipments for process production and circular process of fine materials. Working principle: 1-3 sets of occlusal multilayer rotors and stators are loaded in a narrow working chamber, the rotors are driven by motor, generated strong axial-direction suction will take the materials into the chamber for dispersion, shear and emulsification. The distribution range of the material's diameter is remarkably narrowed, thus pruducing long-term stalbe products. The device has brief structure, small size, light weight, easy control, low noise and smooth operation, in accord with the GMP standards. The main feature is during the production processs there's no grinding mediums, combing high-speed shear, dispersing, emulsifying, homogenizing, mixng, smashing and transferring as a whole. The machine especially suitable for industies like food, drinks, chemical, biochemical, petrochemical, pigments, dyes, paints, pharmacy, etc.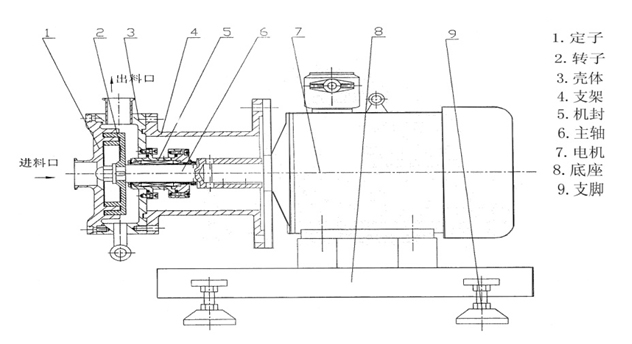 Advantages of In-line High-shear Emulsifying Machine:
1, Large output for industrial process production;
2, Narrow size disribution range with high evenness;
3, Low energy consumption, timesaving and efficient;
4, Low noise,smooth operation;
5, No quality discrepancy between different batches;
6, No dead angle, materials are 100% dispersed through high shear mixing;
7, Short distance and low lift transportation;
8, Simple operation, easy maintenance;
9, Automatic control.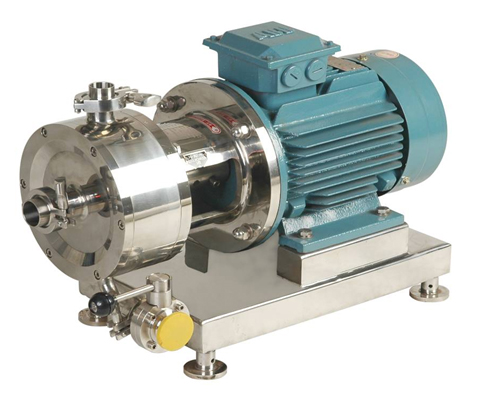 Context of RHS Series High Shear Emulsifying Machine:
型号
Model

功率KW
Power (KW)

转速rpm
Rotate speed (rpm)

流量范围m3/h
Flow Range (m3/h)

n-d

RHS-60

1.1

2800-2900

0-1

4-Φ14

RHS -80

1.5

0-1.5

4-Φ14

RHS-100

2.2

0-3

4-Φ14

RHS-130

4

0-4

4-Φ14

RHS-140

5.5

0-5

4-Φ14

RHS-165

7.5

0-8

4-Φ14

RHS-180

11

0-12

4-Φ14

RHS-190

15

0-20

4-Φ14

RHS-200

22

0-25

4-Φ20

RHS-210

30

0-35

6-Φ20

RHS-230

45

0-50

6-Φ20

Manufacturing technique of in-line emulsifying machine and batch-type emulsifying machine set:
A mating set of in-line and batch-type emulsifying machine can fully mix the materials in a shorter time. The disperion, shearing and emulsifying processes are through an intergrative and airtight refined treatment. Size ranges between different phases are remarkably narrowed and deminished, thus achieving secular stability and good quality.