YJ Hydraulic Distributing Machine(silica gel)
The YJ series Hydraulic Distributing Machine is designed for the subpackage of highly viscous materials to transport materials lack of flow, mainly used coordinated with filling machines. The machine is composed of standing base, hydraulic lift apparatus, anchor ear, platen, cross bar, etc.
Innovate has a special designed pressure feeder for buckets with two convex rings, gases and materials won't leak while working. This technology is unique to our company, which fills the gap in China. This machine can also work as a general pressure feeder.
As two-component filling getting more and more popular, we have two-componen pressure feeders, the two platens can be controlled both linked and separated, which makes the filling ratio more accurate.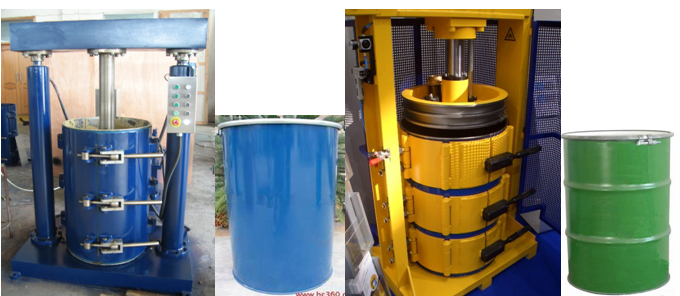 Specification:
项目 ITEM

YJ-50

YJ-100

YJ-200

YJ-300

YJ-500

YJ-1000

YJ-1300

压料方式
fluctuating way

单柱液压

双柱液压

单柱液压

双柱液压

双柱液压

双柱液压

双柱液压

双柱液压

压盘直径
platen diameter

400MM

500mm

570mm

570mm

750mm

860mm

1100mm

1165mm

活塞杆直径 Diameter of the piston bar

80MM

70MM

100mm

70mm

80mm

80mm

85mm

125mm

液压压力 hydraulic pressure

6.3-16mpa

6.3-16mpa

6.3-16mpa

6.3-16mpa

6.3-16mpa

6.3-16mpa

6.3-16mpa

6.3-16mpa

最大压料力
Max pressing power

15T

29T

25T

29T

50T

65T

80T

100T

电机功率 power

1.5KW

2.2KW

2.2KW

2.2KW

3KW

4KW

4.5KW

5.5KW

外形尺寸 Dimension

长L

1000

1300

1200

1200

1800

1930

2050

2250

宽W

600

720

760

760

1000

1150

1310

1440

高H

1886

1370-2070

2750

1650-2750

1752-2652

1980-3000

2450-3800

2935-3435